Posts Tagged 'grand scheme of things'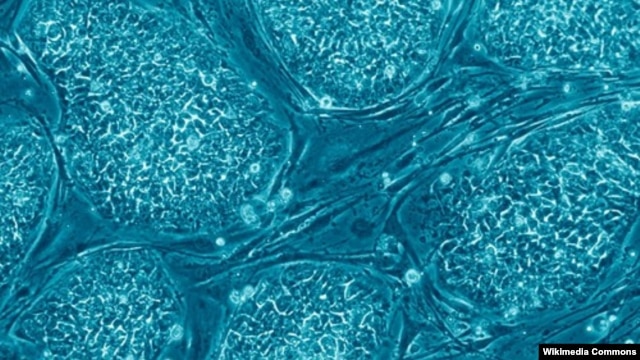 With the recent Bill Nye Video on creationism, I thought I would take the time to write about science and the human condition. The primary friction when it comes to the theory of evolution for the religious is that it would prove that God did not create us in a complete form but also that the religious text of genesis would be wrong. Scientists need to produce not only in lab results for macro evolution (not micro) but also for how amino acids could form proteins in the primordial soup. These are two things scientists will need to do to get the populous at large to believe in evolution, simply providing circumstantial evidence in the form of fossils is not enough. This will ultimately happen even if the timeline is unknown.
If people stop aging and getting sick, religious beliefs will be the least of our problems.
However, this whole debate is a little misplaced because in the grand scheme of things evolution will be the smallest thing that will affect mainstream religions. If we push the evolution debate to one side and then we push the belief in God to the other side below the surface we will see something else brewing. The things that are happening right now are mind boggling. First, we are on are way to curing cancer by modifying a patient's own white blood cells. We are even regrowing organs and this is without using fetus stem cells. What used to be science fiction is becoming science fact. We are very well on our way to curing aging and even death by sickness.
Curing aging will fundamentally change society and not just for the religious. Death underlies a lot of successful businesses and dictates a lot of government policy. If people stop aging and getting sick, religious beliefs will be the least of our problems. We will have to deal with social programs, over population, and more. The implications of living a thousand years could mean you could literally do everything there is to do on this world, we have never had this issue before. People may become shut-ins minimizing any exterior physical risk to themselves so that there will never be any risk of dying. A lot of our willingness to take physical risks now is the fact that at some point we are going to die but what if that becomes no longer the case?
When these changes come and bubble to the surface a lot of people who were very sure of their beliefs may begin to question them. The things science is discovering right now will fundamentally change the way we think, act, and feel. Whether this is for the better or for the worse is yet to be seen but either way these changes are happening.
Categories:

H+, Life, Science, Technology
age cure, Belief, Big Think, Bill Nye, cancer, Creationism, Evolution, God, grand scheme of things, human condition, leukemia, macro evolution, mainstream religions, Religion, Science, suffering, white blood cells
In the past 200 years we are flying through the sky using artificial contraptions, speaking to people on the other side of the planet in an instant,  growing organs, driving ground vehicles that travel faster then any other creature on the planet, illuminating the earth at night with artificial light, travelling into space, and splitting atoms. This is the most important time in human history ever; we have only been treading water for the last couple billion years until now.
Some may look at humanity and point out all the flaws or looking for radical economic and political change. While I think the ideas are interesting, it's a little sour with unrealistic idealism. The reality is that there has never been any political system that has stood the test of time. Capitalism, facism, and socialism have all been tried to their extremes and have failed. The problem is that most humans don't understand that political and economic failure is a part of evolution. When things fail and collapse what remains is the strongest bits.
The reality is there has never been any political system that has stood the test of time.
There is no such thing as a long-term lasting political/economic system and if there were it means we have reached the apex of our possible evolution. However it is important, despite unavoidable failure, that humans strive for the best possible systems. I don't think this would be accomplished by starting completely fresh. In the grand scheme of things the largest corporations and the most greedy politicians are a relatively small blip on the human radar.